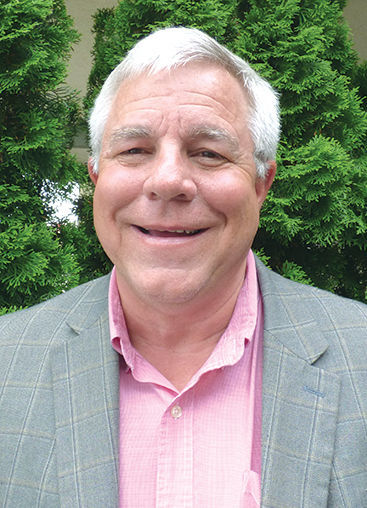 Bryan Times June 30, 2018 (from a report by Ron Osburn, Aquifer to be tested):  Believes the aquifer has the untapped potential to provide another 8 million to 10 million gallons of water daily for the next 40 years to as many as eight or nine entities and communities in Henry, Fulton, Wood and Lucas counties.  Planning to build a test well to perform a pump test to determine whether his belief is backed up by scientific data. "It's humongous"   "If I wasn't 99 percent sure the water was there, I wouldn't even have started this process.  All I want to do is drill a well and confirm in my own mind that other 1 percent."
(Reader See "Resources – Science" for scientific studies of aquifers)
Kidston said he is anticipating building underground pipelines through Fulton County to carry water from the Michindoh to various destinations.
He currently has commitments from the Henry County Regional Water & Sewer District, Liberty Center, Whitehouse, Sylvania and Maumee to pay for the test well.  He believes the city of Perrysburg and Perrysburg Township will make a commitment, and if they do, it's likely the Bowling Green-based Northwestern Water & Sewer District will follow suit.  And he's "90 percent sure" Fulton County will join as well.  "There could be a total of eight or nine partners in this thing."
He has had talks with the locally based non-profit Wabash Cannonball recreational trail group about possibly "piggy-backing" a pipeline underneath its east-west trail route that runs from Lucas County to Montpelier, and now includes a new Liberty Center Spur.
It's much cheaper to treat aquifer water to get it up to EPA standards than it is to treat surface water like the Maumee River or Lake Erie, from which Toledo draws its water.
Kidston said he's excited about the project because "at this stage in my career, I'm looking for new challenges.  Will I make money off this?  Sure, I hope so.  The investment that's required to make it happen is a huge financial risk, so I should be able to make money on it."
"To critics I'll say this, if someone is going to do it, why not have someone do it who's been doing it for 50 years.  I mean, you could do it wrong and mess up the system but we're going to do it right and protect everyone that's here and solve a problem without causing other problems," he said.
"I've never been afraid of being criticized for doing the right thing.  And this is the right thing.  This is the right thing for Williams and Fulton counties and for all the entities involved.  It's the right thing for farmers and for AOP," Kidston said.
Bryan Times July 6, 2918 (from a report by Ron Osburn, Aquifer plan meets resistance):  Kidston said residents are opposed to his plan because people in the community "are putting out false information.  I think people are getting way overblown with this.  Our plan is legal, ethical, moral and it's the right thing to do."
He said test drilling results will be reviewed by his hydrologist and a "third-party hydrologist," who will both write reports and make recommendations based on whether the project is scientifically responsible.
Kidston also stressed his plan is legal based on "reasonable use" case law.  "Reasonable use means that as long as he stays within the confines of his property.
(Reader see What the Law says)
Bryan Times July 14, 2018 (report by Don Koralewski, Alliance seeks support …): Kidston told the Bryan Times that he believes the aquifer is recharged with every rainfall, and can provide outside communities with water.
Bryan Times July 14, 2018 (report by Don Koralewski, City readies resolution …):  Kidston told the newspaper that based on what he knows about the Michindoh, "There's literally trillions of gallons of water in that aquifer and it can easily support additional withdrawals without affecting anybody."
Bryan Times July 21, 2018 (report by Ron Osburn, Kidston says his aquifer drill plan …):  Artesian of Pioneer owner and president Ed Kidston said Friday that despite overwhelming public criticism, he has not changed his mind and is proceeding with a plan to sell water from the Michindoh aquifer to entities outside Williams County.
In an hour long interview with The Bryan Times on Friday, Kidston voiced displeasure with the amount of what he called "misinformation" being circulated by local residents, and said he was concerned with the safety of his family, though he declined to cite any specific threat(s), saying he hoped the enmity was decreasing.
He also criticized local public officials — including Bryan City Council and the Williams County Commissioners — who have recently passed resolutions opposing his plan.  "Every one of those elected officials have taken an oath of office to abide by the laws of the state of Ohio and yet they've come out and convicted my family, without due process, with zero facts, with no knowledge of the situation.  What kind of professionalism is that?" Kidston said Friday.
Kidston expressed optimism that the Michindoh could provide all the water the communities outside Williams County need and his plan would not negatively affect Williams County residents, saying his stance was backed by scientific data.
He is basing his optimism on a study he said was performed about 10 years ago in Williams County that backs up his assertions.  However, he declined to offer any details on the study, such as the name, why it was done or how it could be found.
(Reader see Resources – Science)
He did say the study was highly technical and couldn't be understood by anyone without specialized hydrology training.  He said he wouldn't make the study available to the public, but would make it available to a "reputable" hydrologist who was retained by a governmental entity, such as the City of Bryan or community group, such as the Williams County Alliance, which is coordinating opposition.
"If there are unknowns, let's sit down and figure it out.  (But) In my mind there are zero unknowns.  There will be water in this county 1,000 years from now, and 1,000 years from 1,000 years.  Unless it stops raining.  That's a fact," Kidston said.
He termed the Michindoh a "renewable resource," similar to the city of Bryan's solar field or wind turbine farms in Paulding and Van Wert counties, and said his study indicates there is a trillion gallons of water in the Michindoh, and that it is replenished every rainfall.
Kidston, mayor of Pioneer for 19 years, said he plans to maintain transparency in his plan and as a long-time resident of Williams County, said he would not offer a plan that jeopardizes county residents.  "Anything I can do to satisfy the concerns of any resident out there I will do, except abandon the project, because there is no need for fear in this.  Regulations are there in place, in state law.  I'm not going to negatively affect anyone, ever," Kidston said.
Bryan Times July 21, 2018 (report by Don Koralewski, Kidston chastises elected officials …):  In an e-mail correspondence to Republican elected officials, Kidston chided elected officials for their stance against his plan to drill for an pump millions of gallons of water daily from the Michindoh aquifer to suburban communities surrounding Toledo.
"I think in a matter of just a few days, I turned a ton of staunch Republicans into Bernie lovers," Kidston wrote, referencing U.S. Sen. Bernie Sanders (I-Vermont).
In his correspondence, Kidston takes issue that Republican elected officials are ignoring the principals of individual rights, pro-private enterprise and less government.  "Socialism is alive and well in Williams County," he wrote.
Kidston also takes issue with elected officials who, as he characterizes it, are drawing a delineation with regard to who in the county can profit from their production.
"It's OK to sell tires and candy and air conditioning to Sylvania.  That's great for OUR county," he wrote.  "My product is water and I wanted to check to see if Big Government still allows profit on my product."
Kidston estimates there are about a trillion gallons of water in the Michindoh aquifer.  The spreadsheet he attached to his email notes aquifer statistics that would easily absorb the comparatively minor amount of water that his proposal would remove from the aquifer.
Kidston states his statistics are drawn from a study provided by the Water Alliance Group and "Data from Bryan, Ohio's expert at Tritium, Inc."
While current aquifer withdraw is about 27.3 billion gallons a year, Kidston's statistics state that aquifer is recharged by rainfall to the tune of 64.1 billion gallons of rainwater per year — 34.7 billion gallon surplus.
(Reader see Resources – Science for the following:
Estimated groundwater depletion in the United States during 1900–2008 totals approximately 1,000 cubic kilometers (km3 ). Furthermore, the rate of groundwater depletion has increased markedly since about 1950, with maximum rates occurring during the most recent period (2000–2008) when the depletion rate averaged almost 25 km3 per year (compared to 9.2 km3 per year averaged over the 1900–2008 timeframe).
Toledo Blade, Aug. 12, 2018 (report by Tom Henry, Bryan residents upset by aquifer plan)  (Reader:  Only excerpts of this article are included.  The complete article is found here)  To Mr. Kidston though, groundwater is as much of a renewable resource as wind power and solar power — and all should be harnessed.  He also claimed the aquifer's water is better quality than lake water, free of algal toxins and other challenges faced by treatment plants for surface water.  He said a treatment facility for the aquifer would cost much less, too, because it would be primarily focused on removing iron, manganese, and hardness — all easier than what plants treating surface water must remove.
"I think you will see over the next several decades more and more people who will want to go to groundwater because everyone is treating surface water like a trash can," Mr. Kidston said.
Under his plan, Artesian of Pioneer would pay farmers to extract groundwater drawn from their properties.  It would then be piped to a treatment plant and delivered to customers.
Mr. Kidston said that people who believe everyone has a humanitarian right to water are "socialists."  "If we believe in socialism and believe it's our water, then we'd better step up and help the farmer pay his mortgage," Mr. Kidston said.  "This is not our water.  This is God's water and the farmer above it owns it."
Though he remains confident he can deliver water to Toledo-area suburbs for less money that what its ratepayers are charged, Mr. Kidston said he will terminate the project if the facts ultimately convince him the project is not feasible.
Mr. Kidston admits he underestimated a similar situation in Michigan's Thumb region back in 2011 when Artesian of Pioneer tried to help Frankenmuth, Mich. obtain groundwater from nearby Birch Run Township.  That project ultimately fell through because the numbers didn't pan out, he said.
"I would never do anything to harm this community.  It offends me for anyone to believe I would hurt Williams County in any way," he said.  "Don't come to me after reading Facebook for 72 hours and act like you're an expert."
Bryan Times Aug.14, 2018 (report by Lucas Bechtol, Opposed to opposition)  (Reader: These are excerpts from the full article) Kidston said AOP's proposal has caused strife, but he guaranteed there would be nothing but good to come of it.
"It will generate tax revenue, it will generate jobs, it will generate income for this community and it will not, in any way, affect anyone's water supply," he said.  "That has to be proved through the Ohio EPA (Environmental Protection Agency).  And it has to be proven through a whole bunch of red tape and regulation and testing and I guarantee you that no harm will come to this community.
"And I guarantee you that no one can ever say, ever, can ever make a factual statement that I have ever sat in the chair as mayor of Pioneer and benefitted personally."  Kidston continued, "If you have any fact in that regard, please bring it forward because I would love to see it."
When it came down to it, he said, the people opposing his plan did not present any relevant facts.  The did reference the Ogallala Aquifer in the Great Plains, which is running dry.  But that isn't relevant, Kidston said, because of differences in soil and climate conditions.
"They picked an aquifer 1,000 miles from here.  You know why?  Because that is the closest one they could pick,"  Kidston said.  "They didn't talk about the St. Joseph Aquifer that feeds South Bend, Indiana and East Chicago and has for over 100 years.
Nor, he continued, did they pick the Great Miami Aquifer, which has supplied water to Dayton and Cincinnati for more than 150 years.  That's because those aquifers are doing fine, Kidston said, despite big cities drawing "billions and billions" of gallons of water from them.
"It gets 34 inches of rain, just like we do," he said.  "And, it's in Ohio, just like we are, and it has sandy soil just like we do.  What they're pointing to is way out west where you get 1 inch of rainfall sometimes.  So, let's compare apples for apples and don't be scared to death by a bunch of people who aren't throwing facts."
(Readers should look at Resources-Science for government studies revealing facts.)
Kidston implored people to wait for all of the facts to come out concerning the Michindoh before judging him., his family or the council.
"I applaud this council for taking a stand to the mob mentality that is going on here because all they want are facts," he said, adding he never pressured or forced any council member to support the project, despite comments Kwader made previously.
Bryan Times Aug. 28, 2018 (report by Lucas Bechtol Kidston makes a case; This is the first of a two-part series covering Ed Kidston's presentation and question-and-answer session to the Montpelier Village Council)   During a Montpelier Village Council meeting Monday, Ed Kidston, president and owner of Artesian of Pioneer, spoke publicly about his plans, data and reasoning behind a proposed project to sell water from the Michindoh Aquifer to communities outside the aquifer.
As he has said many times before, Kidston assured the council this highly debated project would cause no harm to residents of Williams County.  This time, he also brought along an expert who shared data about the aquifer and explained why he thought this project was the right thing to do.
In addition to these comments from Feenstra, Kidston called upon the comments made by Certified Groundwater Professional Jack Wittman, Ph.D., vice president and Midwest principal geoscientist at Intera GeoScience and Engineering Solutions, in Angola last week.
"He said our water in this area of the country is a renewable resource and I agree 100 percent," Kidston said.  "He said we are blessed here with an abundant amount of water and I agree 100 percent.  Dr. Wittman said even when it doesn't rain for extended periods of time, our aquifer is so abundant it is overflowing into our streams and rivers and leaving our geographic area on a daily basis.  I agree 100 percent."
He also agreed with many other comments Wittman said, including the need to drill to get data before anyone can judge whether or not a project is viable.
But for Kidston, the most important thing Wittman said is that once you know, you know.
"He said not much changes over time," Kidston said.  "So, once you drill and once you test and once you confirm the results, you can depend on those results for decades and decades and decades  because what you find today will still be true 100 years from now."
Kidston added that Wittman said he would review AOP's findings for about $35,000.  "For those concerned about our findings and our project, I would recommend starting a (GoFundMe) page and come up with $35,000 and he would be a third-party review of everything we do," he said.
One question Kidston wanted to address himself was why he chose to pursue this project.  "So, why am I doing this?  Because it's the right thing to do," he said.  "People need economical and quality water and they come to me to solve their problems.  Why am I doing this?  Because we live in a free country."
People have a legal right to fish on Lake Erie and dump their waste into streams that end up in the lake.  Other communities also have the right to search for potable water for their community.
Another reason he is doing this is because a company has never made this big of an investment in Williams County before.
"The construction payroll tax alone could exceed $1 million at Pioneer's 1 percent rate, not to mention the long-term economic benefits that will materialize," Kidston said.  "We have celebrated with great fanfare the Menards investment and we should, because it was a huge win for the county.  But this investment is twice — twice — the size of Menards."
The county needs to look at another way to bring capital into the county, he added.  In Pioneer, where Kidston is also mayor, the facilities cringe anytime a new factory is discussed because they are struggling to find workers.
"Bryan just published, just a couple of days ago, their water revenues are down 30 percent and they need to either generate growth or they need to raise rates," he said.  "So, we have to generate growth in our county."
Bryan Times, Aug. 29, 2018 (report by Lucas Bechtol, Citizens put questions to AOP leader); This is the second of a two-part series covering Ed Kidston's presentation and question-and-answer seesion to the Montpelier Village Council.)  Ed Kidson, president and owner of Artesian of Pioneer, answered many questions about his aquifer drilling proposal presented to him by both members of the Montpelier Village Council and Montpelier citizens.
Kidston took questions at the Montpelier Village Council meeting Monday night as part of a presentation to council about his proposal to drill into the Michindoh Aquifer and sell up to 16 million gallons of water a day to communities around Toledo.
Hundreds of people showed up to listen to the presentation, but only Montpelier residents were allowed to ask questions under a three-minute time limit since the whole presentation was part of a Montpelier Village Council meeting and the council was elected to serve Montpelier residents.
The Ohio Environmental Protection Agency says there have been no applications for well permits in the area, leading Councilman Dan Willis to ask what Kidston was waiting for.  The answer was contracts.
"One of the things you have to have when you file for an EPA permit is you have to have the owner's signature," Kidston said.  "The group down there has taken a while to get together.
Montpelier Village Councilman Kevin Motter said Kidston had remarked during a meeting in Whitehouse that 15 percent of a one-time rain would go into the aquifer, which would provide enough water for several communities. Motter wanted to know where these numbers came from.
Kidston said he likes to be "very, very conservative" when using numbers this early in the project. "So I used the number 15 percent, the expert in Angola (Indiana) said it was 25 percent, so it would be much greater than what I said it was," he said, referencing Certified Groundwater Professional Jack Wittman, Ph.D., vice president and Midwest principal geoscientist at Intera GeoScience and Engineering Solutions, who spoke in Angola last week.  Kidston said that it may be a conservative number, but it was accurate.
(Reader: See Resources – Science for Jack Wittman's presentation)
Todd Feenstra, president of Tritium, Inc., which will be a consulting with AOP for the project and has a history of working with large water projects, answered questions about how tiling affects aquifer recharge.
"Tiling fields is just a way to get water off the fields quicker, so it definitely would decrease the recharge locally at that specific spot," he said. "The bigger problem that we encountered when we do modeling of the recharging areas is the county drain commissioners have gotten very, very good at keeping the drains clear. That pretty much overwhelms any of the tiling effects."
When asked by Councilman Chris Kannel about the volume of water proposed in the project, Kidston said that was "a tough question." Currently there is no contract for the project, though the contract for testing is in the mail.
"I've told the Toledo group the economics do not work unless it's at least a 3 (million)- to 5 million-gallon-a-day system," Kidston said. "If everybody that we talked to thus far in the Toledo market and in Henry County and Fulton County come aboard, it will be 14-16 million gallons a day on the upper end."
This will provide 100 percent of the usage to those areas, which Kidston said was necessary because the Ohio EPA forbids communities from mixing surface water and ground water in a water system. That's because treating surface water is much different and more complex than treating ground water.
Kidston said well fields are specific and can only get so much water at a time. Any additional needs would be met with additional well fields which would have to go through a long review process.
This review process is also what will stop over-drilling from other companies doing similar projects once AOP opens "the genie bottle," Kidston said. "You have to prove it's sustainable or the EPA is going to put up a stop sign," he said.
Kannel brought up the issue of a drought and its effects on the water, recalling a bad drought when he was a child. "At that time we weren't allowed to water our yards or wash our cars," he said. "That's because our water comes from the ground underneath us."  In another such drought, Kannel asked, would those sort of restrictions apply to anyone receiving water from the Michindoh?  Kidston referred to Feenstra for the answer.
"The drought you're referring to was in the late '80s; there was another one in 2012," he said. "You can see on the graphs that the groundwater levels were stable through that drought. So, shallower wells and residential wells may have issues, if they are very, very shallow wells."
For municipalities, Feenstra said, it would be very, very difficult for those wells to run out of water. "If we do our job correctly, you shouldn't (have any issues) because we designed for drought conditions," he added.
When asked about climate change and how that could affect the water levels in the aquifer, Kidston said the "verdict is still out" on global warming and how, specifically, it would affect areas.  Kidston said if climate change is real then the area has as much chance to get even more rain than it does now than it does to receive less rain. "I'm not a fortune teller, what I am is a water guy," Kidston said. "I know that a well, once it's proven out, a well will produce."
When Motter asked point-blank what this benefit was for Montpelier, Kidston admitted to not having an exact answer. "I can't say specifically, but my employees shop in Montpelier," he said. "I will say that the pump vendor, salesman, who sells us most of our pumps — and there will be lots of pumps on this project — lives in the Montpelier school district."
Overall, he reiterated there were benefits for the county if economic activity is created. In addition, the water could come from the Montpelier area. "We're going to let science dictate where we need to go to find water and which farmers we can deal with," Kidston said. "If some of them happen to be in the Montpelier area, that would be an economic benefit."
In addition, when asked by a Montpelier resident about advertising the water for economic development, Kidston said he is in favor of that idea and could use this project as a springboard. "We should be able to use this as a (public relations) move and say, "Hey, we've got lots of water," he said. "If you're a bottling company, come here, create jobs, we're all for it."
Connie Short, a resident of rural Montpelier who was the last to speak after all residents of Montpelier village spoke, asked what his profit margins were going to be on the project.
Short said people who quote a project need to know three things: customer expectations, project costs and margin target. Kidston didn't know what his margins would be.
"I know my customers' expectations; we do not know costs and unless we know costs we can't figure the margins," he said. "We are not going to find 15 million gallons a day on one 80-acre farm."
Where those different wells are located, especially in relation to each other, and how many wells there are in total will all factor into the costs of the project, Kidston added. Without those numbers, he can't calculate costs, let alone margins.
When comments were opened to the public, one person asked why not teach these communities how to treat their water instead of coming for the aquifer's water, bringing up the adage about teaching a man to fish.
Kidston said the other communities are asking why places like Montpelier and Pioneer are allowed to put their waste in the water supply feeding these other communities.  "We use the water here, we run it through our sewer plants, we put in the St. Joe River and it ships down to Toledo," he said. "All they're asking is, 'Can we please have it before you put your waste in it?'" Once the waste gets in the water, Kidston continued, it becomes harder and more expensive to treat it.
Ronald Steinke, who is related to Kidston, took issues with the numbers Kidston has been citing and brought with him to the meeting Monday.
"I've done my own research," he said. "These figures are fine for 1950; this is the year 2018. The federal government's own research released in 2012 said in the next 20 years people are going to use 30 percent more water just for the people here now."
(Reader: See Resources – Science for latest studies)
Steinke also brought up that much of the farmland in the county is tiled, also negating the numbers.
Kidston said the latest numbers on the graph he brought in were current as of this past Sunday. "It shows the water tables are rising," he said.
Steinke also asked how Kidston planned to get the water to these communities, bringing up worries about the use of eminent domain.  Kidston replied, first shooting down many of the stories he has heard on Facebook, including having a deal with the Ohio Turnpike and using eminent domain, before replying that he simply didn't know.
"What we do know is that one of the partners in this group is Fulton County," he said. "Fulton County has right of ways throughout their county, obviously, on township and on county roads and on state highways and my guess is that, if in fact the project proceeds, Fulton County will allow us to go along the right of ways on their roads. But, that's just a guess right now."
That aspect hasn't been discussed as it is too early in the project especially if the test wells show the project isn't feasible.
While Kidston reasserted he would stop the project if science proved it to be harmful, when asked by Councilwoman Melissa Ewers if he would stop in light of overwhelming opposition from the communities and governments in the area, Kidston declined.
"This is my business," he said. "We supply solutions to people with water problems. This is a good answer to those in need and I believe strongly it will generate tremendous economic opportunity for Williams County.
"A decade from now, if this project goes through, I think we're all going to look back and say, 'Why were we against this?' because it will generate jobs, economic activity, taxes, and it will be beneficial and it won't hurt us in any way," Kidston continued. "One thing Dr. Wittman said, these kinds of projects could go through and nobody would notice and that's what we're after. That's why we're testing."
(Reader: See here for Dr. Wittman's presentation in Bryan Times Aug. 25, 2018)  "If the aquifer is really productive maybe no one will notice. If it doesn't create too much of a cone of depression it won't affect anyone,"  Those are two very important little words:  "if")